Just One More Time
The basis of the work is the everlasting search for happiness, more specifically the possibility of reliving the happy moments from one's past. The title "Just One More Time" implies the reminiscence, the desire of reliving joyful experiences. In the moments of happiness we feel like our inner and outer borders are blurred. In this state we feel the wholeness and our place in it. The surreal situations, characters displayed in the video installation originate in personal observations, recollections and dreams.
Pursuing happiness presents the questions of permanence and volatility. The medium and technology used in the interactive painting were carefully chosen to reflect on and complete these two notions.
The piece employs a large scale projection and a Kinect motion sensor.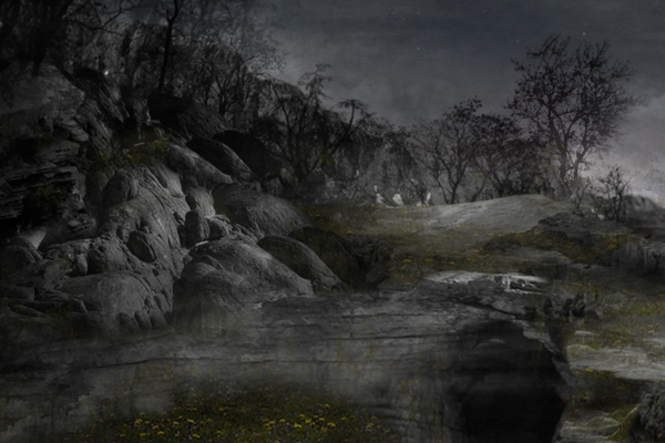 Credits
Directed by
István Csekk
Actors
{π} Explorer | Gergely Magyar
Ballet dancer | Beatrix Simkó
Daemon | Beatrix Simkó
Meditation | Bence Ilyés
Levitation | Tamás Birinyi
Book reader | Gergely Fogarasi
Star collector | Kálmán Papp
Litte girl with bear | Ilka Seller
Programming
Gábor Papp | Gábor Botond Barna
Lead Vfx Artists
István Csekk | Antal Bodóczky
Visual Effect Artists
Dániel Kajcsa | Bence Földesi
Sound effects
Mohammed Nur
Photo unit
Gábor Németh | Tamás Olajos | István Csekk
Supervisor
József Tasnádi
Production manager
Antal Bodóczky
Special Thanks
János Szirtes | József Tasnádi | Antal Bodóczky
Sponsors
Nka | Mome | Creative Technology Lab | Media Design
More information